Over the years, Lott & Company has supported a number of charities either via monetary donation or volunteering.  The following provides a snapshot of some of the charities that we support.
Mackenzie Health Foundation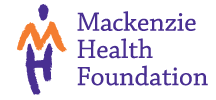 The Mackenzie Health Foundation's vision is to create a world-class health experience. They will achieve their vision with inspirational gifts from the community.
Currently the Mackenzie Health Foundation is spearheading the $250 million Exceptional Care Belongs Here campaign.
In the past, Lott & Company, through its annual donation, supported the Patient Pump Project for Mackenzie Health Richmond Hill making it the first hospital in the region to install a pump system (intravenous pumps) with an almost perfect safety compliancy rating.
Lott & Company continues to donate annually to the Mackenzie Health Foundation and their donations are now directed to the $2 million CT Scanner appeal.  This $2 million appeal from the community is for the purchase and installation of an urgently needed CT scanner at Mackenzie Richmond Hill Hospital.
Holiday Season
During the holiday season, Lott & Company also matches employee donations to a charity chosen by the staff.  For the past few years the recipient has been the Richmond Hill Foodbank.
Other Non-Profit Involvement
Lott & Company has been involved with the Richmond Hill Board of Trade for over 20 years.  Glenn has held numerous positions on the Board of Directors, with the last position being Chair of the Board.  The firm continues to be involved in the Government Affairs Committee.
In addition, members of our team are involved in non-profit organizations such as the Markham Concert Band and Eva's Initiatives for Homeless Youth.