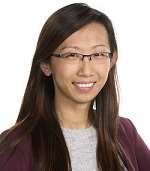 Julie Luk, CPA, CA
Director, Accounting, Tax and Assurance
Julie is a graduate of the co-operative program at University of Waterloo, where she completed a Master of Accounting degree in 2015.  She began working at Lott & Company shortly after graduation, and obtained her CPA, CA designation in 2017.  Her quiet confidence helps her to get things done efficiently.
Julie takes pride in helping clients with their accounting and tax situations.  She strongly believes that the high quality of work and advice and the personal touch provided to clients sets Lott & Company apart from others.
Julie is passionate about good food, good wine, and good company.  During her free time, Julie is a voracious reader and avid explorer of new places. Just ask Julie for a name of a good book or a place to visit and she will provide you with some interesting choices.